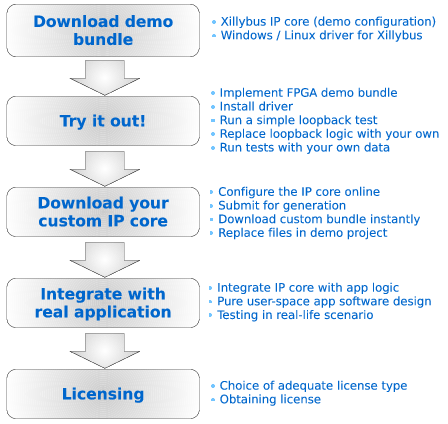 Start with the demo bundle...
Xillybus currently supports the PCIe target for Windows, and three targets for Linux, as listed below. Even though the Xillybus devices behave the same, the bundles for each target are completely different.
Please choose one of the four:
... and then configure & download your own custom IP core
After getting the demo bundle up, running and understood, go to the IP Core Factory and set up a Xillybus IP core according to your own needs.
The suggested general flow is depicted to the right.